Outdoor writer and photographer Brian Sak specializes in fishing and travel-related writing and wildlife, landscape, travel and fishing photography.
Copyright 2021 briansak outdoors. All rights reserved.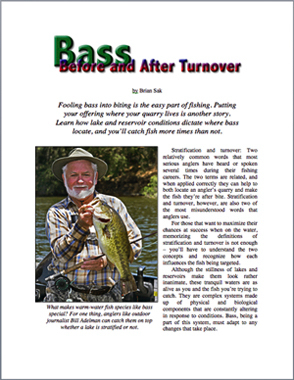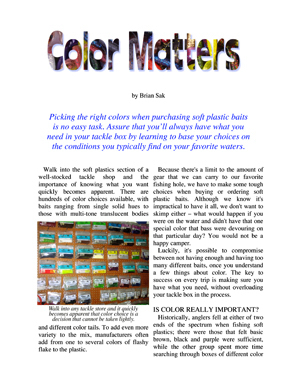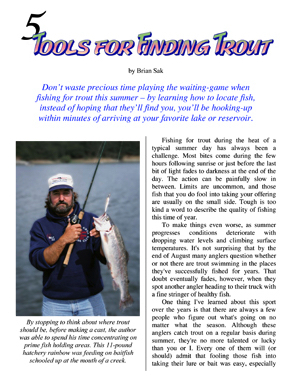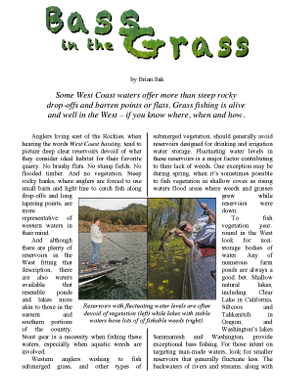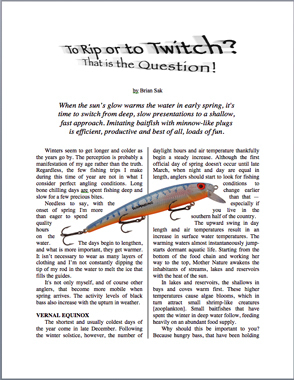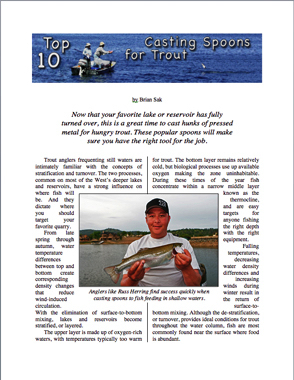 Bass Before and After Turnover
Top 10 Casting Spoons for Trout
AB-000 Read for Free $0.00
AB-001 Purchase for $1.49
AT-001 Purchase for $1.49

To Rip or to Twitch? That is the question!
5 Tools for Finding Trout
AB-002 Purchase for $1.49
AT-002 Purchase for $1.49
AB-003 Purchase for $1.49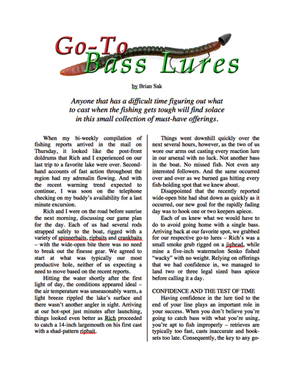 AB-004 Purchase for $1.49